There are times in your life when things get you down and, no matter how hard you try, you can't hide it. I think the beginning of this year has been a good example of this for me. Despite the warming temperatures and the longer days, and everything I've yearned for over the last six months finally coming together, yet still there are other factors in my life that can and sometimes do have an overarching influence on me. These things touch my mood and my motivation and – to whatever extent my passions in photography are influenced by such things – my creativity too. Now in the second half of the year, I can look back fairly objectively and conclude that the first half was rough. Very rough for me personally but also rather slim for my photography. It's time to buckle down and go get, rather than sit around and mope.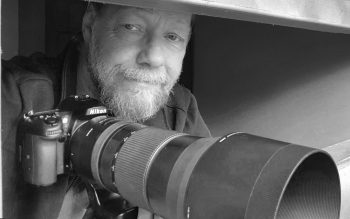 In the hides at Golden Acre there have been many discussions and concerns raised among visitors about the absence of woodland birds at the feeders, and questions about the presence and impact of avian flu. I don't know if this is a real concern but for the first few months of the year I definitely struggled to find birds to photograph. I think things are picking up a little now, though, and the birdsong at least is considerably more noticeable. A long-time visitor to the hide with whom I spoke said that the marsh has been altered, and an inlet flow from the lake had been blocked.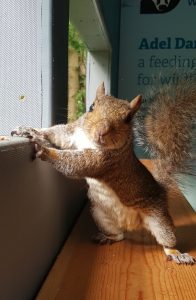 This, he suggested, prevents the marsh from a natural cleansing cycle, causing it to become muddy, murky and stagnant. It seems like a reasonable hypothesis to me, but I couldn't say. Something has gone wrong, though, and bird traffic is not what it's been before, by any stretch.
One of the main issues that I've had lately with my photography is a failed lens; The vibration reduction (VR) on my Nikkor 24-120mm f/4 lens has died. That wouldn't be too much of an issue – I got by for decades without any form of VR – but the way that it has died makes photography with the lens impossible.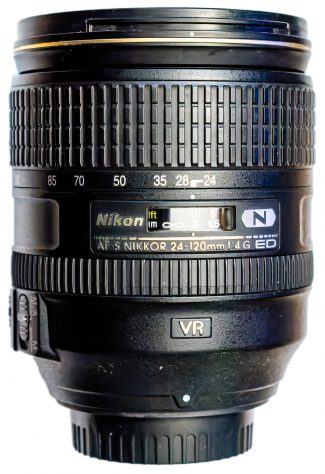 VR works by moving glass elements within the lens to compensate for camera motion and shake. However, the VR motors in my lens are behaving so erratically and moving the glass elements to such extremes that terrible chromatic aberration and smearing occurs on the right-side of all images taken. The lens is unusable, and so my camera bag is currently rather deficient, particularly because this has been my killer go-to lens. My lens choices in FX format now go from super-wide 14mm straight to standard (low quality, high character) 50mm, then to 105mm and then to 150mm. In terms of landscape photography, this makes my options extremely limited. I've always loved my 24-120mm lens not just for the quality of its images but also for its versatility, so I am desperately missing it.
Despite the struggles, I've not given up on photography and I do have a gallery of images to share. They're not my best work, but I must remind myself that on this blog I committed to sharing the good and the bad. I've been reluctant to share them but unless and until I do, I can't move on with this blog! 😀