The best camera is the one that's with you. Unless you have two cameras with you. Then it depends.
Six months in, I'm still over the moon with my Nikon D800. For 90% of the photos that I shoot, the D800 is everything I'm looking for. I love the ability to control depth of field and the ultra-wide imagery too. I love the phenomenal performance of the camera in terms of dynamic range, skin tones and low-light shooting. The results out of this camera are absolutely wonderful and I'm entirely happy to have bought this body. But there are extreme situations where the full-frame D800 is less suited to a task than a cropped sensor camera would be. Those extremes are wildlife (specifically telephoto) and 1:1 macro photography and the specific reason I'm looking to DX is because of sensor pixel density.
Roughly six months after the release of the D800, Nikon introduced a new 24.2 megapixel sensor (effective, 24.78m actual) to their DX line-up, along with a new imaging processor (EXPEED 4). The newer sensor's pixel pitch is 3.89μm (microns, or 0.00389mm), compared with the D800's pixel pitch of 4.87μm and the D850's 4.34μm. Pixel pitch is the measured distance from the centre of a pixel to the centre of the adjascent pixel. The smaller the number, the greater the pixel density and thereby the greater the sensor's capacity for detail.
With macro photography I tend to shoot true 1:1 macro and with wildlife photography I tend to shoot at the maximum extent of my telephoto lens. If you are cropping into an image (as I almost invariably do with both macro and wildlife), the 24.2 megapixel DX format sensor performs equivalent to a 54.5 megapixel full-frame sensor. That's a significantly higher resolution at the pixel level than my D800 and exceeds even the highest resolution full-frame Nikon camera at time of writing – the D850, with its 45.7 megapixel full-frame sensor.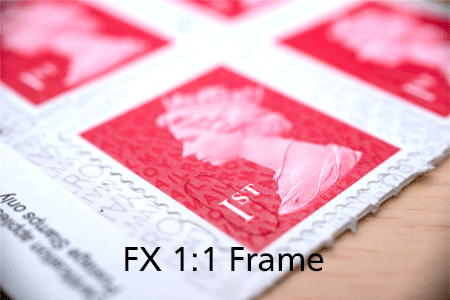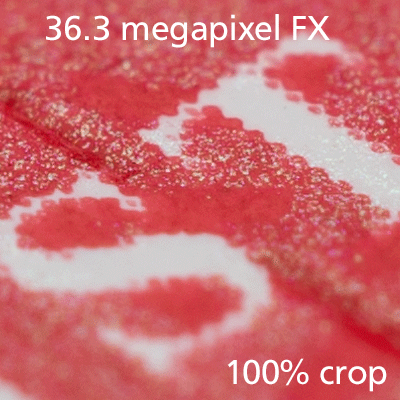 With all the above considered, I decided to buy a 2nd-hand Nikon D5300, which is a DX format camera with the 24.2 megapixel sensor. I picked it up yesterday and immediately began testing it in the field. I haven't had time to give it a proper workout but the results so far are extremely pleasing.
An additional bonus, courtesy of the physics of the DX format, is an effective extra stop of depth of field with no light loss. In both macro and wildlife telephoto photography, I'm expecting this to also pay dividends. In droplet photography particularly I had been struggling to gain enough depth of field with the D800.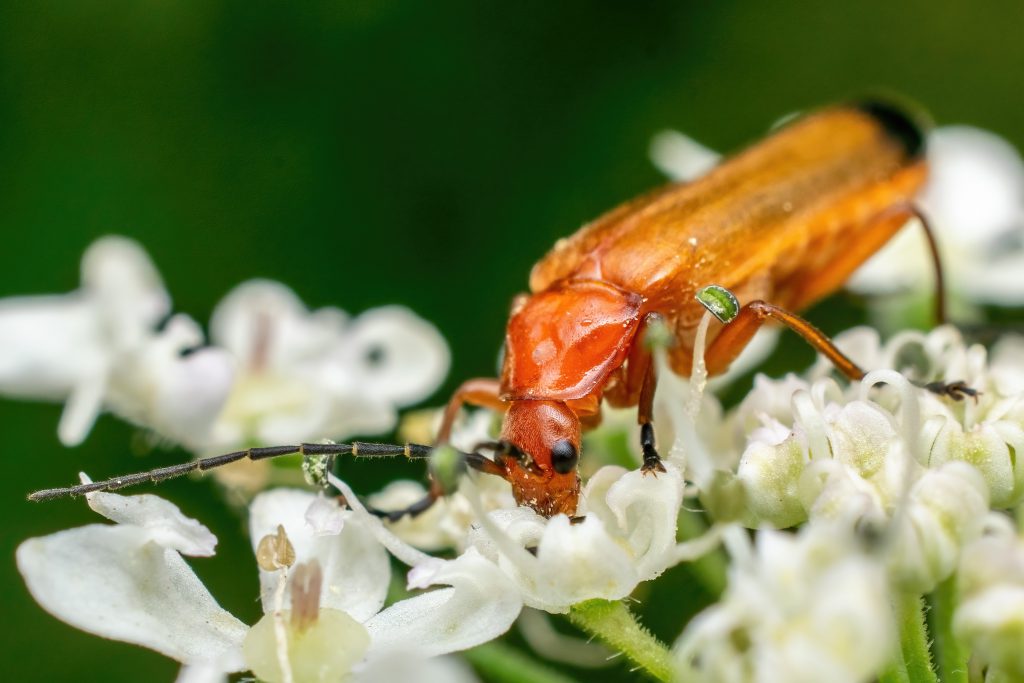 The D5300 has no anti-aliasing filter, much like the D800E variant of my FX body, and this should also help with image sharpness. Whether I'll notice or not I can't say at this stage but, within the photography community, it seems to be a popular feature of newer digital cameras.
Other bonus features of the Nikon D5300 include GPS location tagging and built-in WiFi for transfering files to mobile devices. These aren't features that I'm particularly interested in but they're still nice to have.
Further to those, the D5300 also comes with 1080p 60fps video recording, a clean HDMI-out, a fully articulated rear LCD screen and the ability to use the newer, smoother, quieter and faster focusing AF-P lenses. Should I wish to venture into vlogging, I could do worse than with this camera. I probably won't, though. It takes me long enough to write a blog post. Nobody wants to wait while I form a sentence on video.