For obvious reasons, caring for my dad in recent years had gradually become my main priority. As a consequence of that, my photographic output fell to an all-time low over the last couple of years and, particularly over the most recent winter months, even stopped completely. 
Now, with Spring here and Summer on the way, I've resolved to "change gear" in two respects. Firstly, having so much additional time on my hands than I've become used to, to pursue my hobbies, I've decided to re-commit to my passion for the photographic medium. Secondly, this being an opportunity to reset in so many ways, I've decided to push ahead with an almost complete refresh of my photographic equipment. Below are the main changes I've made so far:
Nikon D800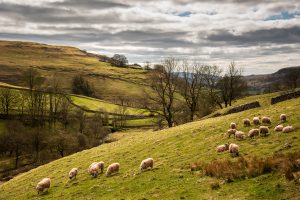 A significant gear change for me has been the shift over from DX to FX, ("cropped sensor" to "full frame") digital photography with the purchase of my first full frame DSLR, a Nikon D800. I haven't shot full frame since 2004, when I first moved back from the US and could no longer justify the cost of buying and processing film for my (then) Nikon F4s.
I must say, being able to shoot full frame again is wonderful. Especially shooting the D800, which is the camera I've most idolised for the last 8 years. It's no longer the best camera on the market in technical terms but it's more than enough for me right now, with a 36.6 megapixel sensor and fantastic low light performance. I'm over the moon with it.
Nikon D3000 IR590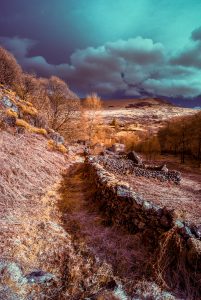 I'm keeping one foot in the DX format with the purchase of a D3000, but one which has been converted to 590nm infrared. This has opened up a new dimension in photography for me. Although I've shot infrared before, using lens filters, that process is arduous and very restricting. With an IR-converted camera, infrared photography has become fully accessible and I am enjoying it very much.
See my post, Seeing Red, for a more in-depth explanation of what this camera's purpose is and how it fits into my photography workflow.
AF Nikkor 50mm f/1.4D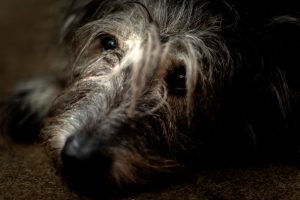 At f/1.4, this is the fastest lens I've ever owned. As I've bought a full-frame DSLR I couldn't resist buying a fast 50mm lens to go on it, harking back to the earliest days of my own photography when I was sixteen, shooting on a 35mm camera with just a 50mm lens. For a while I had a 35mm f/1.8 DX lens for my cropped sensor Nikons but, because of the physical nature of the DX format, even though 35mm DX gives an equivalent FOV of 52mm full frame, the 35mm f/1.8 couldn't deliver even close to the same kind of shallow depth of field as a 50mm f/1.8 does, on a full frame camera. With a f/1.4 lens the room to play with shallow depth of field and "bokeh balls" is even greater.
AF-S NIKKOR 24-120mm f/4G ED VR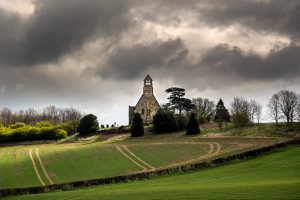 I needed a full frame replacement for the 17-55mm DX. The obvious candidate, the 24-70mm f/2.8, is more expensive than I really wanted to commit to but the 24-120mm f/4 being a high-end kit lens is quite common and comparatively cheap on the second-hand market. It's a pretty sharp lens, though it does have some issues with barrel and pin-cushion distortion, and some quite dramatic vignetting at some focal lengths and wider apertures, some of these characteristics are actually appealing to me. On the occasions where they interfere with an image, they're easily fixed automagically in Adobe's Camera Raw lens profile package. It's an extremely versatile lens and is my most commonly used lens now.
Samyang 14mm f/2.8 ED AS IF UMC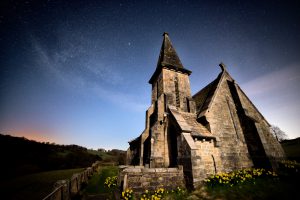 Quite a long name for a lens that doesn't even have autofocus! Oh, but it's brilliant. As an ultra-wide lens, it's perfectly suited for shooting huge landscape vistas and for capturing the Milky Way on the D800. It's tack-sharp, too, and with a maximum aperture of f/2.8 it's no slouch. 
I was initially going to keep the 12-24mm ultra-wide DX zoom for use with the D3000 IR590. However it transpired that, as brilliant a lens as it is in normal use, it did not perform well in infrared. Only the centre of the image was sharp and, towards the edges, sharpness fell off quickly and dramatically. Enter the Samyang and the problem is solved. This lens, with the D3000 IR590, is sharp from edge to edge. It's perfectly suited for most of the photos I take with my infrared camera and, unless it's required on the D800, is where it spends all its time.
---
These are the most significant recent changes in my gear. As well as these, I've recently picked up new flash triggers, extension tubes etc. At some point in the future I'll post a "what's in my bag" blog, with my thoughts on the use and performance of each item.