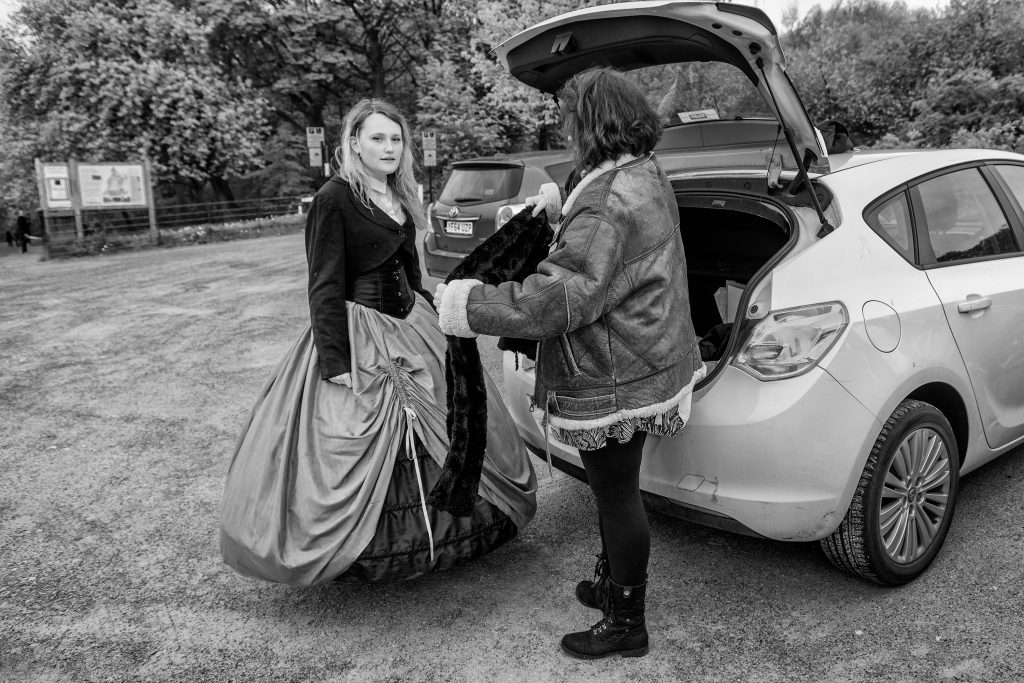 The last time Jen, Rose and I got together for a photoshoot at Kirkstall Abbey in Leeds was over two years ago. We had such a good time that we swore we'd organise another shoot immediately. Of course we had no idea, while being disorganised in the following months, that ahead of us loomed 2020. Over two years later, and requiring a push from our friend Glenn, we finally held another photoshoot yesterday!
The Shoot
The weather certainly could have been kinder to us. This year's weather continues in a similar vein to the last few years, with Spring being somewhat delayed. Now, in the middle of May, we're beginning to see the April showers we grew up with. Better late than never, of course, but a little more predictable than usual would have been good too!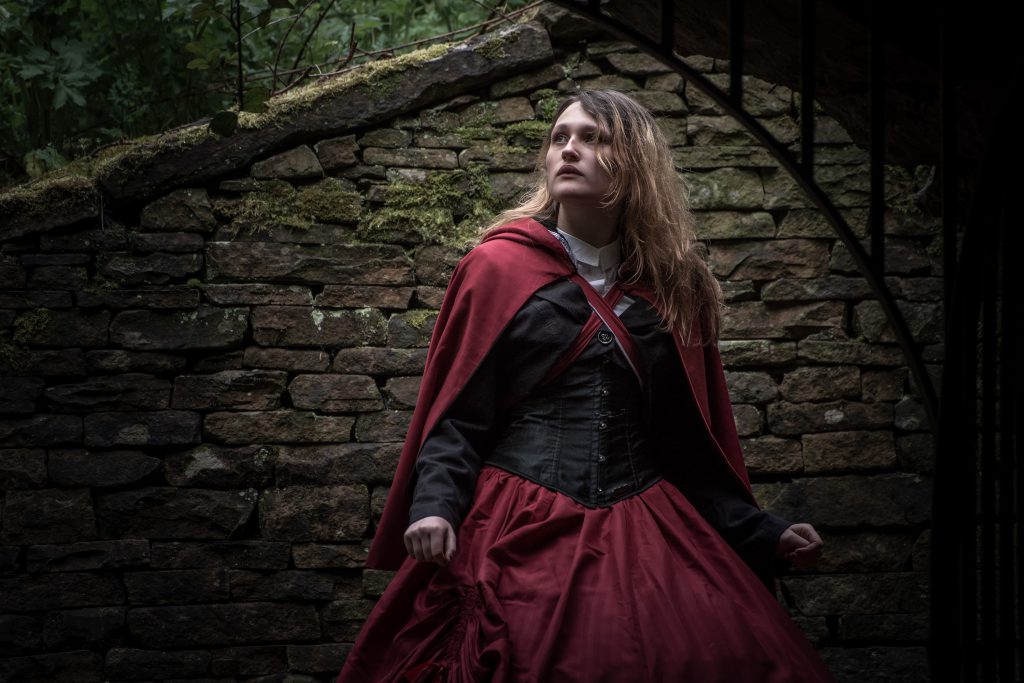 Truth be told, even though it wasn't long before rain called off play, the overcast sky played its part in softening the light in a way I was very happy with. The D800's low light capabilities came in to play early on and the RAW files show little in the way of noise, compared with what I've previously been faced with. Nik Collection's Dfine Photoshop filter cleaned up the rest very nicely.
Given the choice I'll always opt to shoot at as low ISO as I can, but this photoshoot has allayed all my concerns about being able to shoot usable images at higher ISOs with the D800. Compared with my back-catalogue of cameras, the D800's low light, low noise capability is blistering.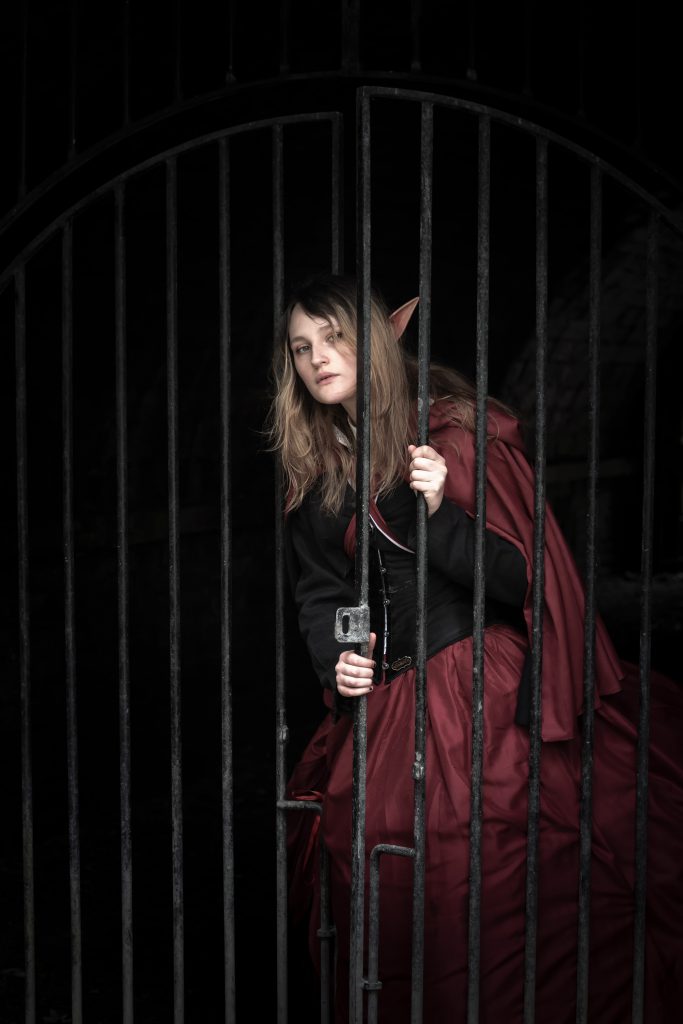 The Location
We found a location to use; a tunnel under a road, with wrought iron gates at both ends. We'd agreed that we didn't want to shoot straight-up portraits but instead were looking to capture a photo-story or scene in some form. We didn't manage to come up with a backstory ahead of the shoot – not knowing what we'd find at the location was a significant hindrance, I think, and not knowing the destination at all more than 24 hours ahead too. But the location we happened on afforded us good separation between the subject and background, although it did confuse my camera's light meter a little. Glenn was shooting with a flash for some of the time but I chose to leave my flashguns in the car and work with natural light.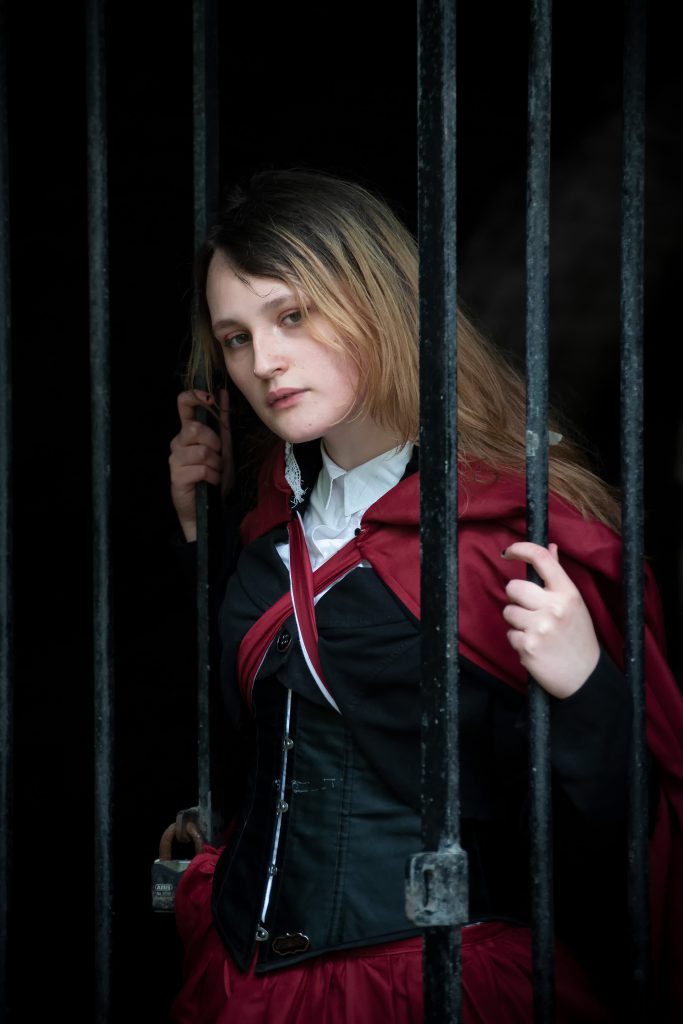 Rose is a very good model and is easily able to follow direction. I'm not a very good director, though, so I was very fortunate to have both Glenn and Jenny to hand, to direct Rose in order to get some really strong images. Left to my own devices I'd be instructing Rose to "..do that thing I'm thinking of but can't explain." I mean.. I'm deficient to the point that I can't even tell left from right, so instructing a model who's facing me to look a specific way or raise a specific hand is almost a non-starter in itself.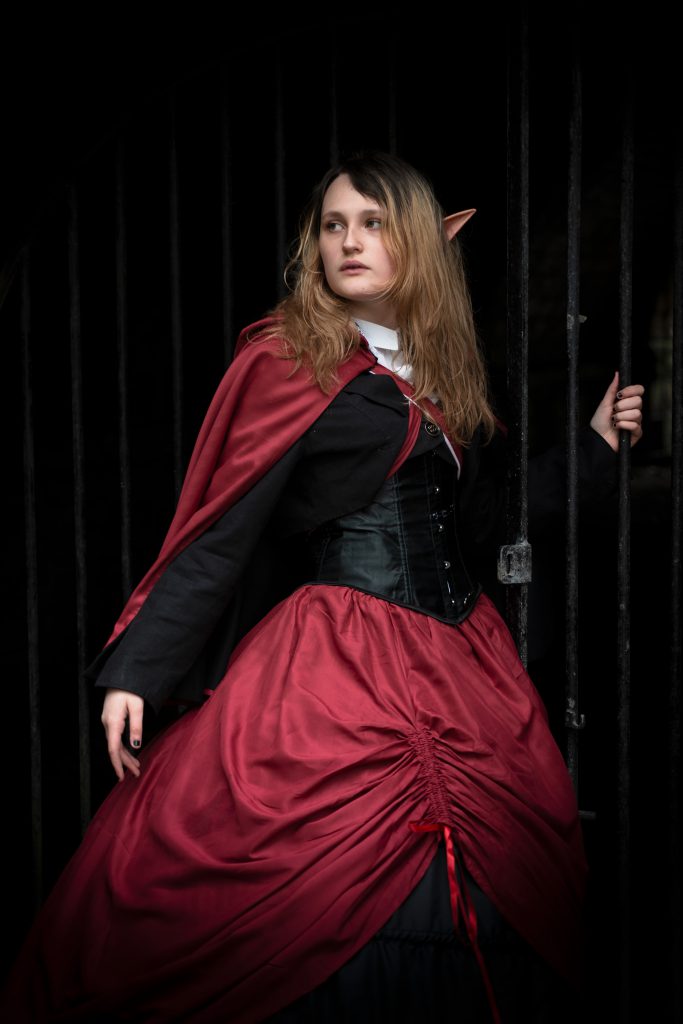 We were able to shoot for about an hour and a half before the rains came. On our way back to the car, Glenn grabbed a couple more shots of Rose with Shibden Hall as the backdrop.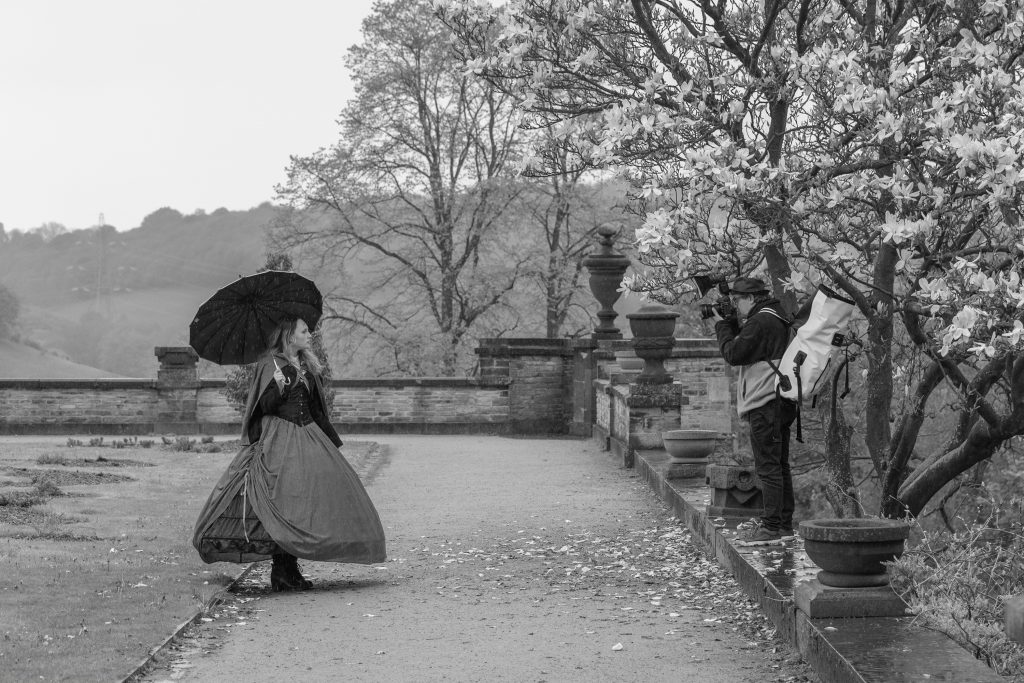 The Catch-Up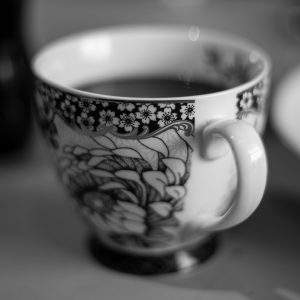 Having been thoroughly rained on, and even hailed on, we adjourned to Jen's house, just 20 minutes or so away, for a coffee and a catch-up.
Jen, Glenn and I have been friends since our early teens, originally meeting forty years or so ago at our local church's Sunday night youth group. As the years passed, we'd gradually fallen into living our separate lives and being only peripherally in contact. Around fifteen years ago, thanks to the internet, the advent of FriendsReunited and then Facebook, we were able to establish a much better regime. Jen and I haven't seen each other for about a year and a half, mostly thanks to the pandemic, but it's quite a few years since Jen and Glenn last saw each other. Our get-together was, therefore, quite cathartic for us all. We have agreed not to allow such lapses to occur in future! 🙂