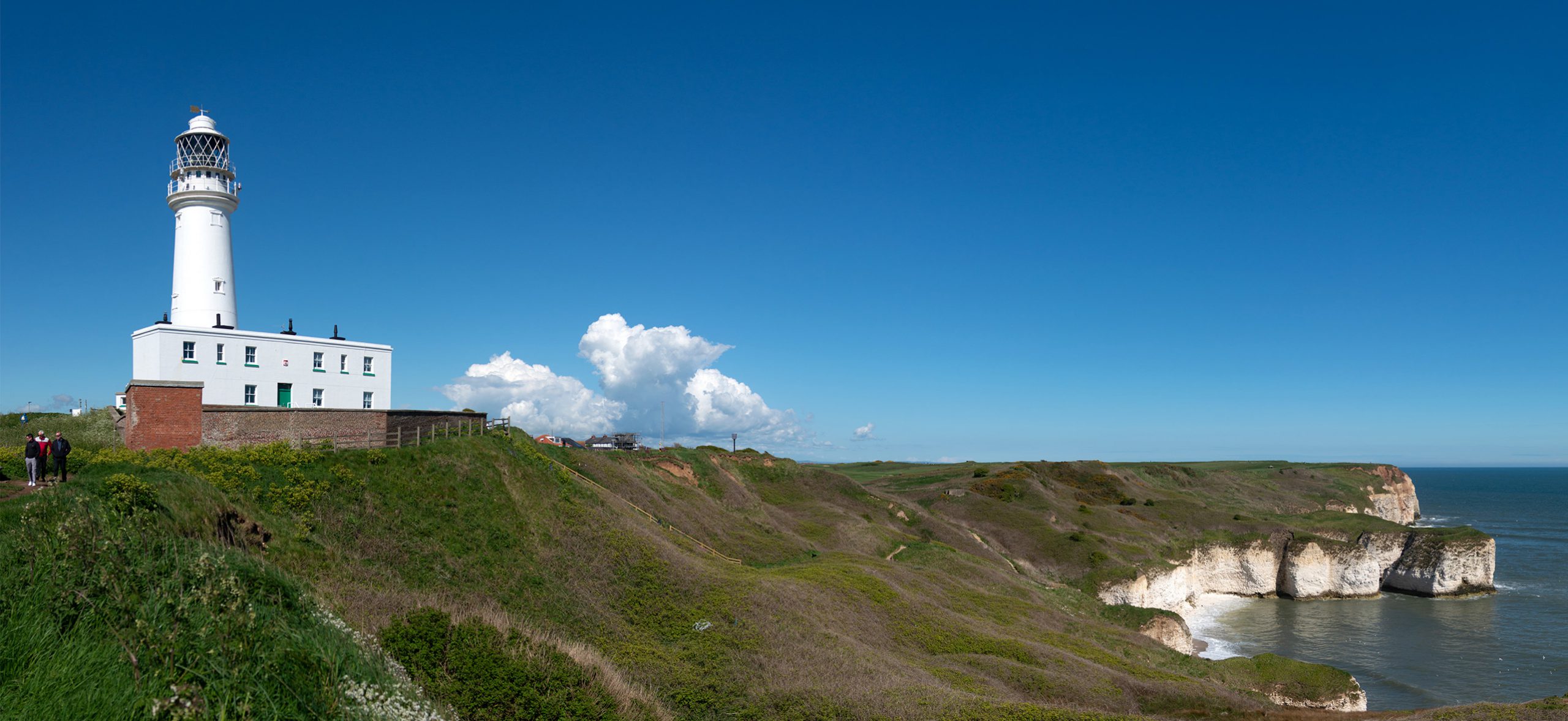 The lighthouse at Flamborough Head is iconic, historic and quite photogenic. It's an obvious destination if you're in the area – though when you've got a 150-600mm lens like Glenn has, you don't necessarily need to be in the area to photograph it! Fortunately Glenn had more lenses in his camera bag, so we weren't limited to just photographing far-away objects. We parked in the car park and took a walk along the cliff edge, took some photos of the lighthouse and the beacon, and I even seriously considered buying some sunglasses from the seaside shop next to the café attached to the car park. I resisted that temptation and, instead, committed to rummaging in the car until I found the ones I'd already bought on Amazon for £2 less, back in November last year.
We didn't use the whole hour of parking we paid for but I felt we got our money's-worth regardless. There is a cove near Flamborough that Glenn and I have visited before. We went in search of it, but couldn't find it, despite scouring Google Maps. I've since figured out that we were looking for a spot called "Thornwick Nab", but we did find our way to Thornwick Bay and to our £4.99 breakfast. Two rashers of bacon, one egg, one sausage, a hash brown, beans and a slice of buttered toast. Not particularly substantial, but adequate and welcome nonetheless.
It was at this point, even before midday, that we could have called it a day and have been entirely satisfied that we'd had an extremely enjoyable and successful photo day out. But neither of us was tired, the sun was up and out, it was glorious and we weren't ready to quit. Glenn proposed a drive up near Whitby to visit a pub that an old friend of his had taken over called The Stiddy, just outside Sandsend. We once again adjourned to the car.