Glenn and I sat outside The Stiddy and chatted about the shots we'd got so far and I broke out my 50mm f/1.4 for some casual shots. I even stole some photos of Maisie by peeking out from behind my soda and lime.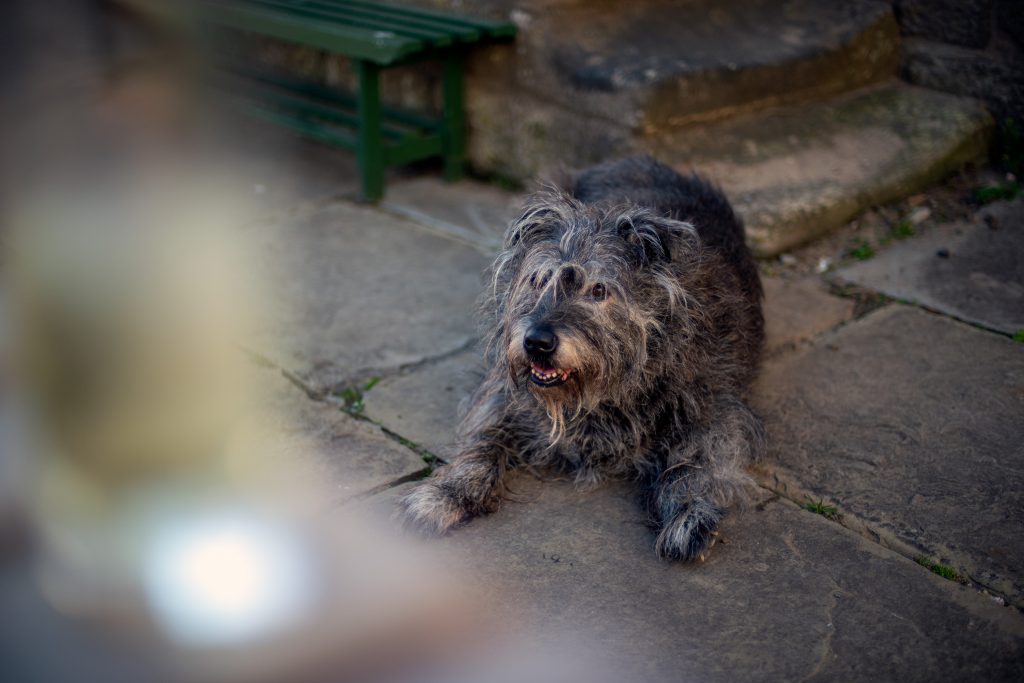 It's not often I use this lens but the shallow depth of field that an f/1.4 lens delivers, especially on a full-frame camera, is beautiful. The lens is actually a little bit soft wide open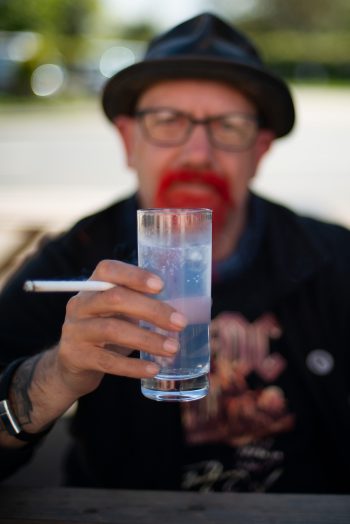 but stopping down to f/2, it begins to sharpen up very nicely, losing almost none of the shallow depth of field effect. This lens's bokeh is lovely and I'm really glad that I invested in it. One of the most notable differences between APS-C, or DX, and full-frame (FX) cameras is the ability to throw the background or foreground out of focus. The 50mm f/1.4 is perfect for exploiting that distinction.
After a couple of pints and a G&T (pictured), Glenn and I were ready to move on. We decided to meander through the North York Moors national park on our way home, looking for photo opportunities and possibly a few pubs. We were enjoying some glorious weather and that suited both of us – me for my customary photos of trees, and Glenn for the moorland wildlife that occasionally ran out or flew in front of the car as we drove the country lanes.
The weather, however, was fixing to mix things up a little.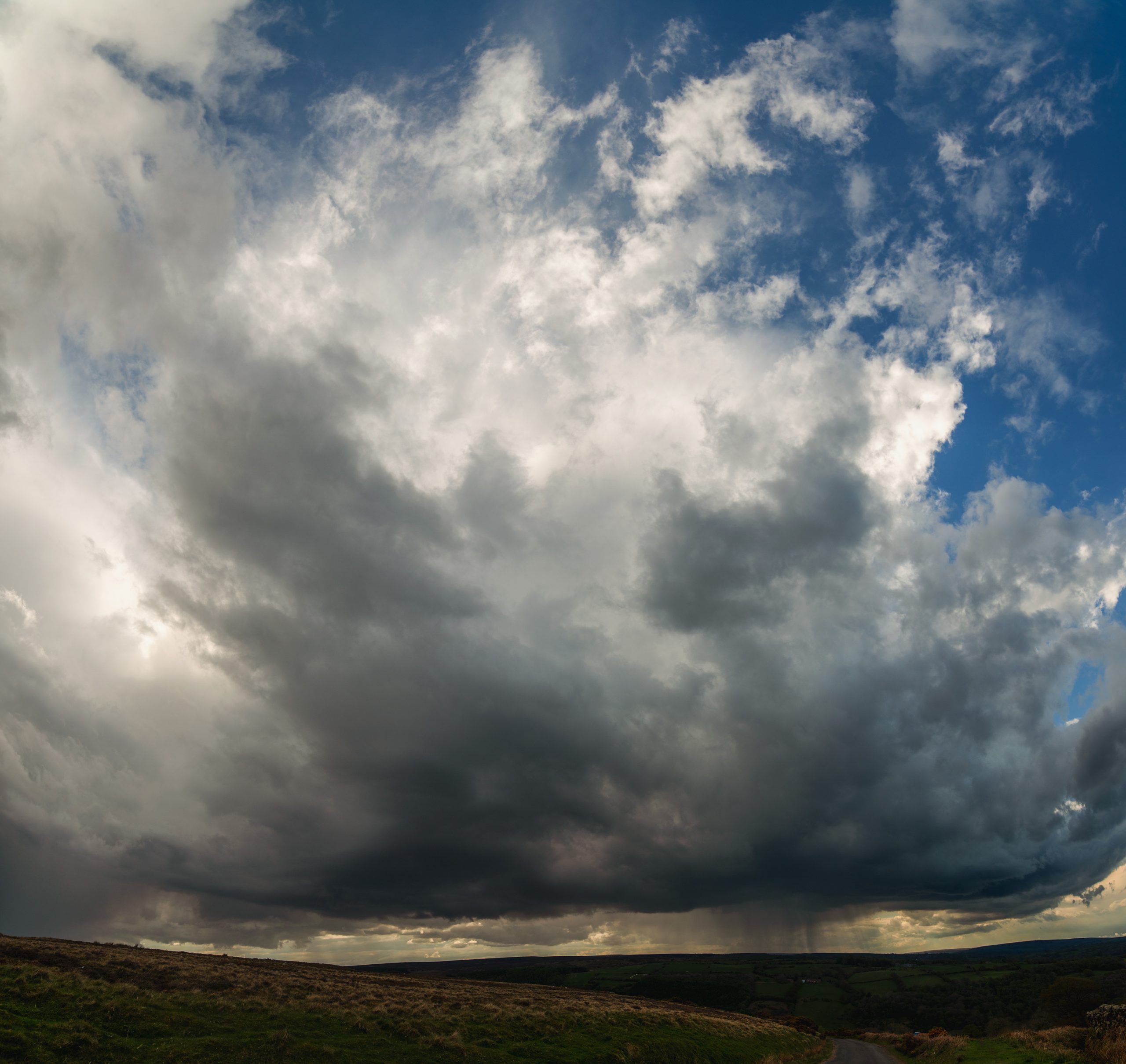 That pretty cloud may look innocent, but it wasn't. I'd spotted this cloud building and approaching as I shopped around for alternative subjects, in the absence of any trees at all on the moors.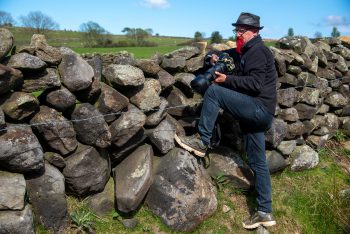 Glenn hadn't seen it at all, even as he began to struggle to capture photos of the lapwings and curlews that were flying by and landing temptingly close to us. His shutter speeds were beginning to dip below the minimum needed to avoid motion blur, as the landscape began to darken, but even then it seemed like Glenn was oblivious to what was on the horizon. Well, no longer the horizon, actually. It was fast approaching, and would shortly be on top of us.